Our classic, golden Amstel Beer, with its very distinctive and mildly bitter taste, has over the years become well known beyond the borders of its native country.
Birra Moretti is a quality beer made in the traditional way. It is the result of a production process that has remained almost unchanged since 1859.
A pleasant, fruity, lighter-styled quaffing lager
Guinness is an Irish dry stout that originated in the brewery of Arthur Guinness at St. James's Gate, Dublin. Guinness is one of the most successful beer brands worldwide.
John Smiths Extra Smooth (3.6%)
John Smith's Extra Smooth was launched in 1993 and is now the nation's number 1 ale.
Maltsmiths IPA has a caramel base with overlying hop notes of citrus, grapefruit, tropical fruits and a little pine for freshness.
Strongbow gets its distinctive flavour and cut-through refreshment through the unique blends of bittersweet British cider apples from our Herefordshire orchards.
Strongbow Dark Fruit (4.0%)
Crisp Strongbow cut with a blend of dark fruit
Hardys "Foodies" Chardonnay (13%)
Medium-bodied, luscious and smooth drinking white wine with rich smooth fruit flavours. Excellent food match with chicken. Australia
Hardys "Foodies" Rose (12.5%)
Light bodied and fresh drinking, packed with berry flavours. Delicious with fish. Australia
Hardys "Foodies" Shiraz (14.5%)
Full-bodied, velvety and juicy with fresh notes of plum, redcurrant and hints of spice. Delicious with red meat.
La Umbra Chardonnay (12%)
Aromas of ripe melon and succulent peaches. A donation from every bottle of La Umbra sold is made to Libearty Bear Sanctuary in Transylvania. Romania
Dating from 1615, the grape variety Airen has a rich Iberian heritage. La Vivienda's crisp acidity and zesty lemons create a truly refreshing experience. Spain
La Vivienda Rosado (10.5%)
Full of everything you would expect from Spain; sunshine, vibrant fruit, colours and energy. This rosé is rich and full of the flavours of summer. Perfect for fans of White Zinfandel! Spain
Tempranillo is often referred to as Spain's 'Noble' grape: playfully rich and expressive, La Vivienda Tempranillo is soft and full of bright red fruit. Spain
Bursting with warmth and rich summer fruit, L'Artiglio Grillo is a vibrant, full bodied white wine, packed full of flavour. A true reflection of Sicily's reputation as "Isole del Sole" ( island of The Sun). (v) Italy
L'Artiglio Organic Primitivo (14%)
Bursting with warmth and rich summer fruit, L'Artiglio Primitivo is a rich and vibrant red wine, packed full of flavour. A true reflection of Puglia's rustic charm and rich Southern Mediterranean culture. (v) Italy
L'Evento Montepulciano (12%)
Similar in taste and balance to a Merlot, The Montepulciano grape variety has its heart in Abruzzo, where the climate encourages flavours of black plums and cherries. (v) Italy
L'Evento Pinot Grigio (12%)
Dry with aromas of apple, lemon zest and nectarine: a fantastic example of Italy's expression of this well-loved grape variety (v) Italy
L'Evento Pinot Grigio Rosé (10.5%)
A crisp and fresh rosé made using Pinot Grigio grapes from North-East Italy: the colour comes from the natural pink hue on the skins of the grapes. Italy
Bright nose of red cherries with a hint of spice, refreshing and easy drinking othe palate. Clean and fresh on the finish Chile
Mirador Sauvignon Blanc (12%)
Aromas of citrus fruits with mineral notes, the palate is medium bodied with vibrant lemon and floral flavours. Chile
Delicate and bright with layers of fresh strawberries, raspberries and a hint of white peach, with a crisp and refreshing finish. France
Fresh and fruity Merlot from the Veneto in North East Italy. A donationfrom the profits of this wine will go to Plastic Oceans UK Italy
Sea Change Sauvignon Blanc (12%)
Herbaceous, refreshing Sauvignon Blanc. A donationfrom the profits of this wine will go to Plastic Oceans UK. Italy
Sierra de los Sueños Malbec (12%)
This Malbec is a reflection of the fantastic wine-making coming out of the world-renowned Mendoza region. Blackberries and cherries perfectly complement cinnamon spice and tobacco. (v) Argentina
Waipara Hills Pinot Noir (13.5%)
A fantastic example of Pinot Noir from New Zealand's Central Otago. Layers of red fruit complement a savoury acidity. New Zealand
Waipara Hills Sauvignon Blanc (13%)
Classic New Zealand Sauvignon Blanc - flavours of papaya and passion fruit, along with a hint of nettles. Country of origin: New Zealand
Fresh and vibrant: full of green fruit and lively streaming bubbles! Italy
Lanson Black Label Champagne (12.5%)
A brilliant straw colour with hints of amber. The nose has hints of toast and flowers, leading onto a palate of citrus and ripe fruits. (v) France
With lively aromas of lemon, pear and apple, this is delicious drunk on it's own, or do as the Venetians do and drink as part of a Bellini or Spritz! (v) Italy
L'Evento Rosé Spumante 75cl (11%)
This fresh, fruity sparkling Rosé from North East Italy has aromas of strawberries, raspberries and red cherries, with floral notes on the finish. (v) Italy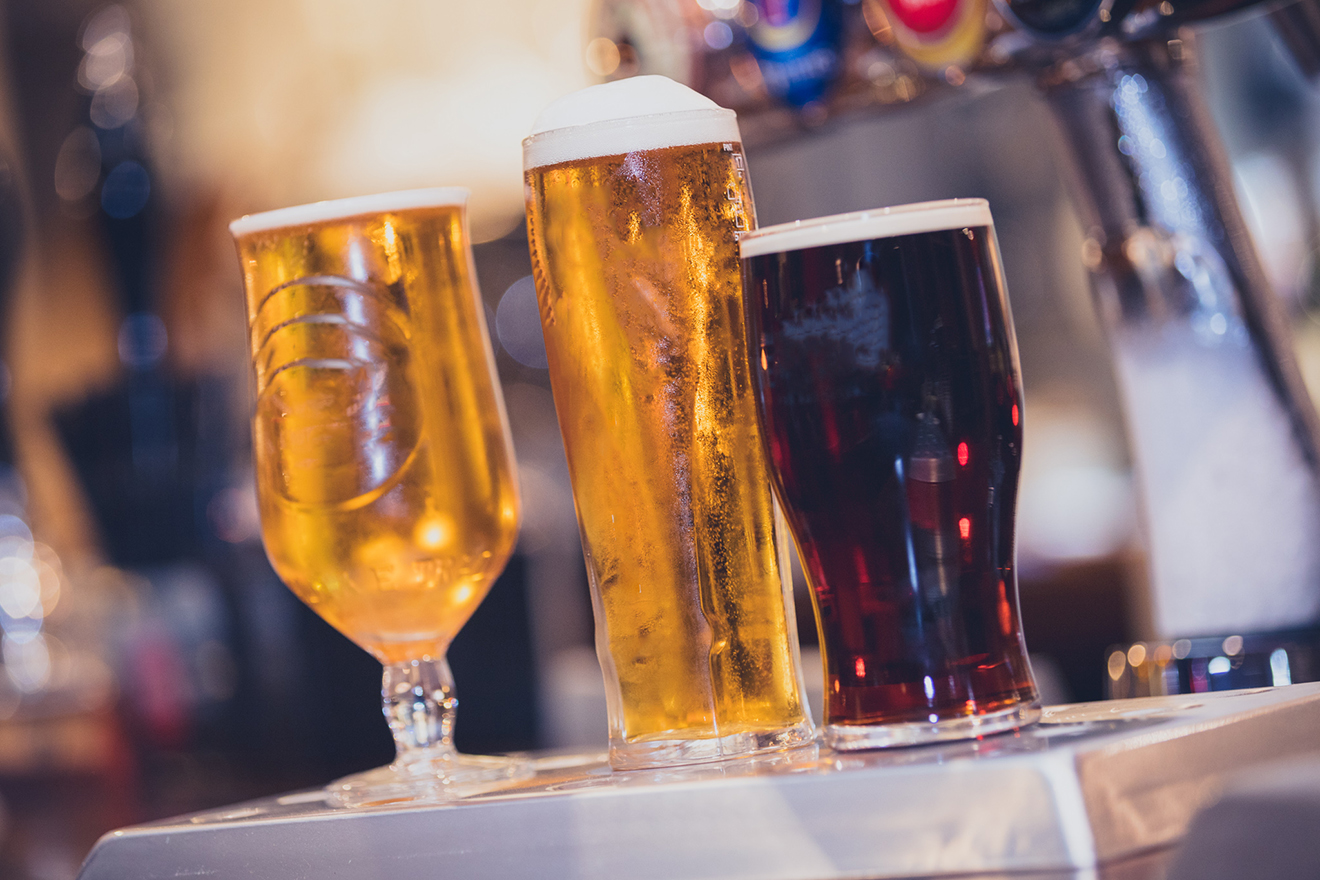 Drinks
Try our comprehensive range of beers, ciders and spirits.
Address
Harraby Pub & Kitchen, Harraby Grove, Carlisle, Cumbria, CA1 2QN